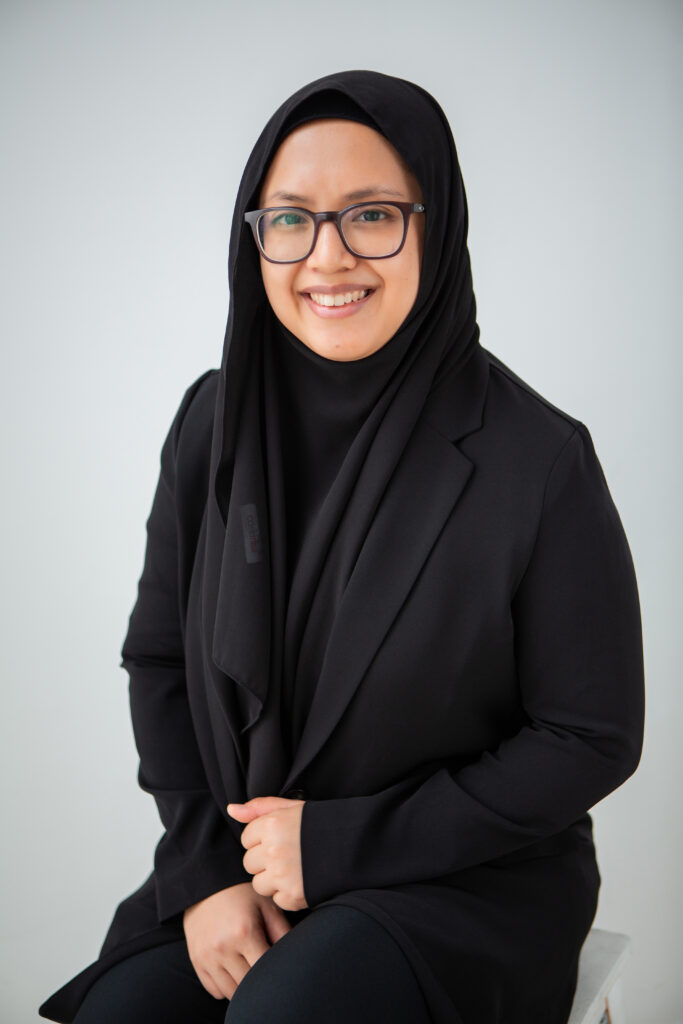 Farah Putrinegara Ahmad Bahrom
Director/ Clinical Psychologist
Farah Putrinegara is a Certified Senior Clinical Psychologist that has been trained in working with Children and Adults with Mental and Developmental Disorders. She was the first full-time ClinicalPsychologist in UKM Health Psychology Center.
She obtained her Bachelors of Psychology (Honors) in Curtin University Australia under the sponsorship of Sabah Government Scholarship in 2002 and her Master in Clinical Psychology in Universiti Kebangsaan Malaysia in 2007.
She is experienced in working with families and has a special interest in pediatrics, autism spectrum disorders, developmental delays, learning difficulties, disabilities, and behavior management. For adult clients, she is known for therapy related to depression and anxiety. With Shazeema, she conducts training for corporate clients and mental health talks for various organizations in Malaysia. She is also currently a Consultant Clinical Psychologist at Thomson Hospital Kota Damansara.